5 ways to have a better attitude...NOW!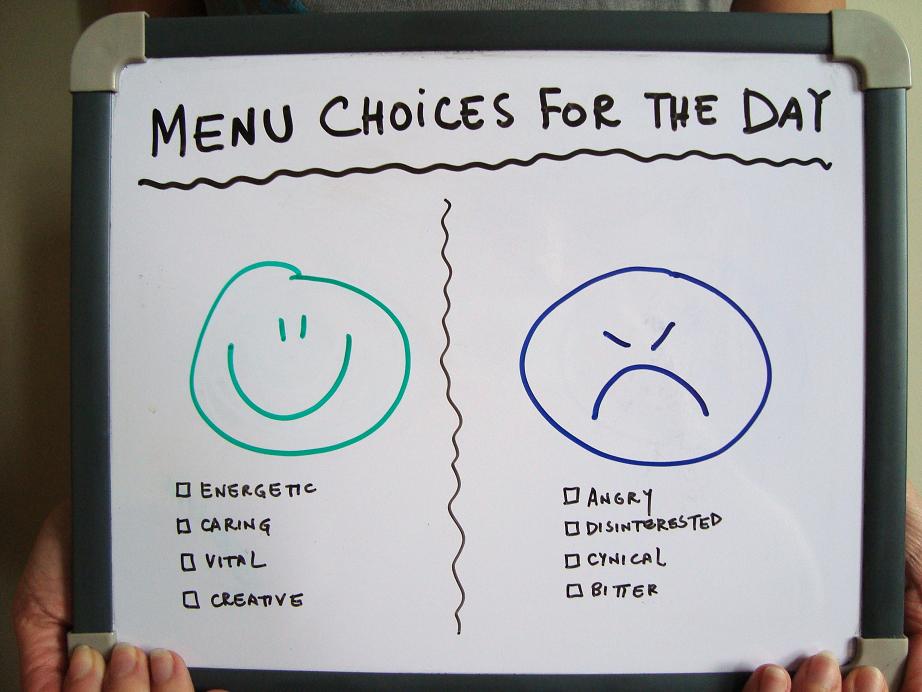 Hello friend. Let me start by saying, we all won't have a 100% positive attitude 100% of the time. That's okay though, we're
ALL
overcoming to become.
In this article, I'm speaking to myself as much as I am to you.
Thing is, we all know having a positive attitude can and will change our lives. If we all know it, why aren't we all doing it?
Simple answer? Because it's extremely difficult.
I won't argue with you there. With that said, I began looking for some small tweaks that could get us on the path to a better attitude, and ultimately a better life. I'd like to share them with you.
1. Start your day by reading something positive
Every success coach, business coach, life coach, or any coach that cares about you will tell you to start your day by reading something positive. This isn't a bunch of bull, it works. Ever hear of "Garbage in, Garbage out?" This works in your mind as well. Feeding it positive will start your day in a positive mode, and it's likely to continue. You don't have to read 3 hours each morning, start with something small. Even if it's just one chapter, one devotion, one Proverb. Remember, everything big was once small.
2.Listen to more music
Ever get an instant feeling of euphoria when your favorite song comes on? Make that song come on more often. Play it whenever you're down. Play it when you're happy. Play it when you don't know what else to do! Just keep playing it!
3.Have something you like..
In these days and times, it seems like everyone is on some type restriction. Whether it's delaying gratification or simply a diet, it's okay to have a little of something you like. Do whatever you have to do to keep your mind state positive. If a certain type of candy makes you happy, have a piece. If travelling makes you happy, take a weekend. Enjoy the journey..
4.Set Goals
It's been said "true happiness can only be achieved when accomplishing a goal." We all like to win. You're winning when you're on course towards your personal goals. Imagine how good it's going to feel when you get there? Guess what? The milestones feel good on the way too! There's nothing like knowing you're a little closer to your dreams. Basketball games wouldn't be very entertaining without goals, neither will your life. Put yours up.
5. Reward your
accomplishments
If you set a goal and accomplish it, enjoy yourself.....for the day! Then move on..
However, while you're enjoying yourself, REWARD YOURSELF! You deserve it! There's nothing wrong with a little reward! Dangle the carrot in front of your own face if you have to! If you don't treat you great, who will?
I hope this helps. We'll get better. Let's get to work..